How to Safely Send Wax Seals
Through the Mail

You've spent the last several weeks (months) putting the final touches on your beautiful design – sourcing the last minute details, designing your wax seal, fine-tuning placement…. and now it's time to ship them out.
How do you send wax seals safely through the mail!?
One of the most common conundrums for many stationers and invitation designers is what the best practices are for safely mailing wax seals. So we've put together our Top 3 Tips on this particular subject: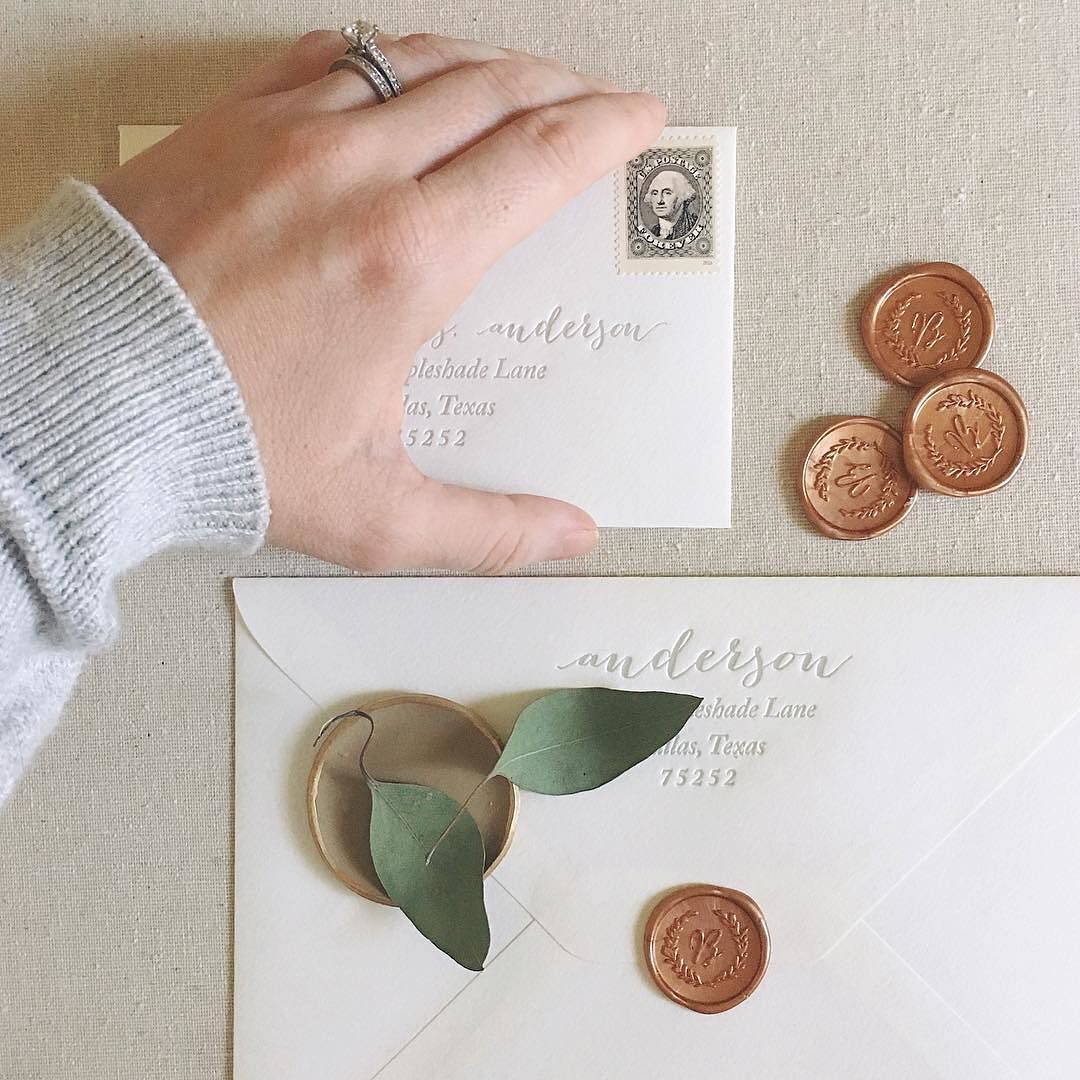 Photo by Victoria Austin Designs
1. Hand Cancel
We highly recommend hand-cancelling whenever you are sending wax seals through the mail.
This is a brilliant way of protecting your seals in the mail and preventing any tearing due to modern mail sorting machines.
Hand sorting your letters/stationery is a great service offered by most Post Offices (we recommend calling ahead to make sure), and is a great way to ensure your seals stay intact upon delivery.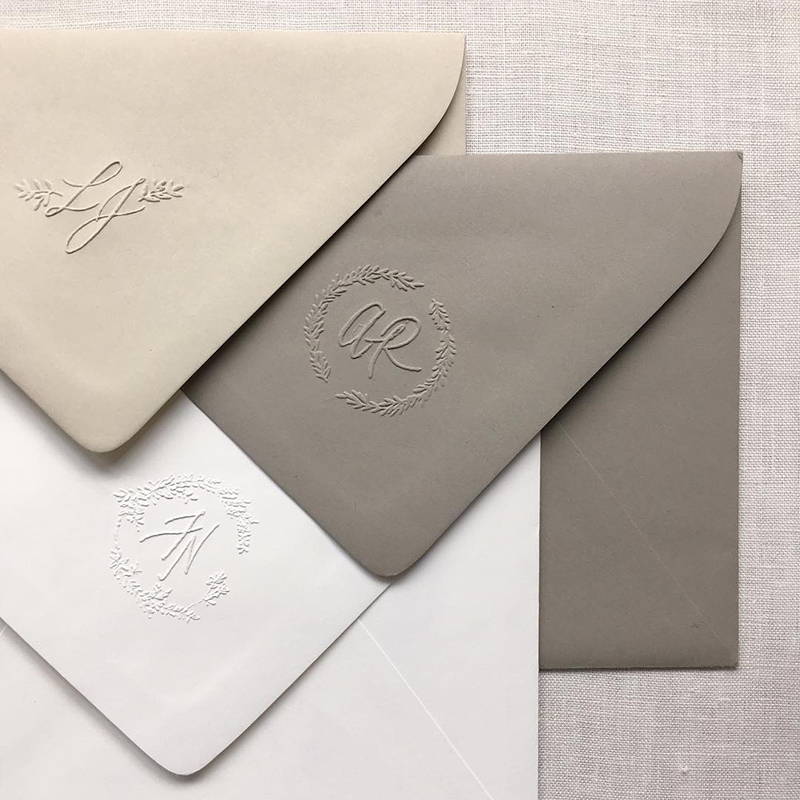 Photo by Paula Lee Calligraphy
2. Outer Envelope
Using an outer envelope is a perfect solution if you're working with delicate details such as ribbon, string, and twine with your wax seals!
We would highly recommend using an outer envelope to protect your seals if you would prefer to not hand-cancel your invitations, letters, or stationery. We also recommend this solution if you are using our Craft or Resealable Adhesive.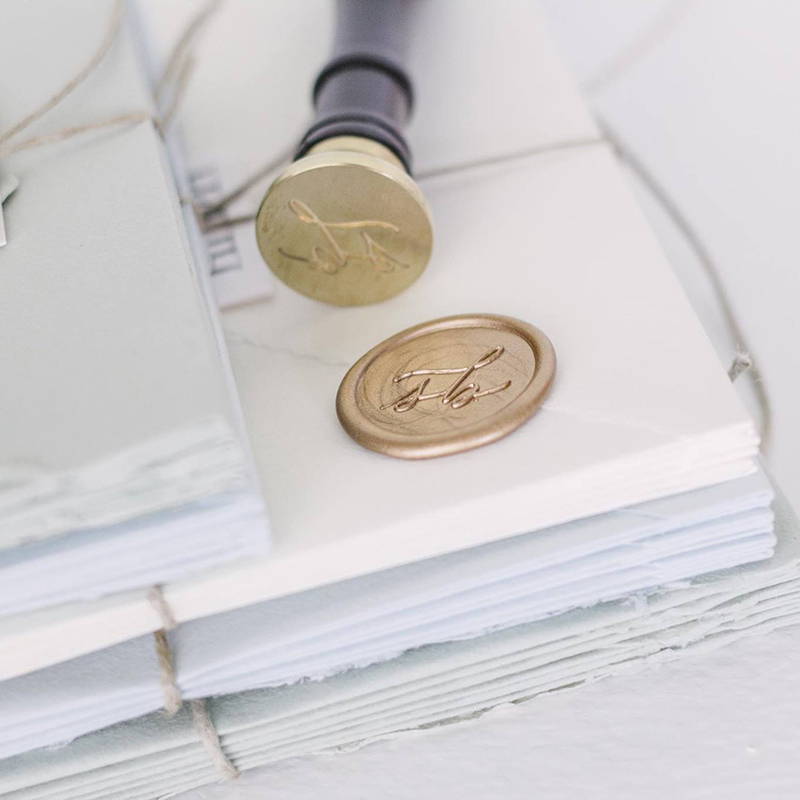 Photo by Sarah B Calligraphy
3. Stamp + Send
For those of you who are sending your hand-stamped wax seals through the mail, this is typically quite a safe option as your wax will be able to bond tightly to the paper when stamped.
That being said, we always recommend using one of the first two options as well if you want to be extra safe!