Our Step-By-Step Guide On Setting Up Your Wholesale Account
Hello and Welcome!!
We are SO excited to officially welcome you to our Wholesale Program!
Now that your account set up has started, we wanted to put together a quick step-by-step guide for getting your account wax seal ready!
Ready to dive in?!
Wait a minute… we haven't talked about the program yet!
Before we dive in to your step-by-step instruction guide, we wanted to give you a little bit more information about the program and what you can expect moving forward!
But first, a few housekeeping notes:
1. Order Process: As of February 1st 2018, we ask that you place all of your orders online using your Wholesale Account in our online portal.
2. Wholesale Tiers & Loyalty Program: As a member of our Wholesale Program you now have access to our Loyalty Program, which will help you reach each of the three tiers and levels of discounted pricing within our Wholesale Program listed below. Every member will start in our Bronze Tier.
    Upgrade to our Silver Tier: Place 1 order! (We recommend using our Branded Display Kit to increase your chance of success!)
    Upgrade to our Gold Tier: Place 10 orders and tag @Waxseals in 10 stylized Instagram photos!
3. Special Orders: Looking for something custom (shape, size, etc.) that you don't see as a listing in our shop – please contact our team directly using our Custom Order Request!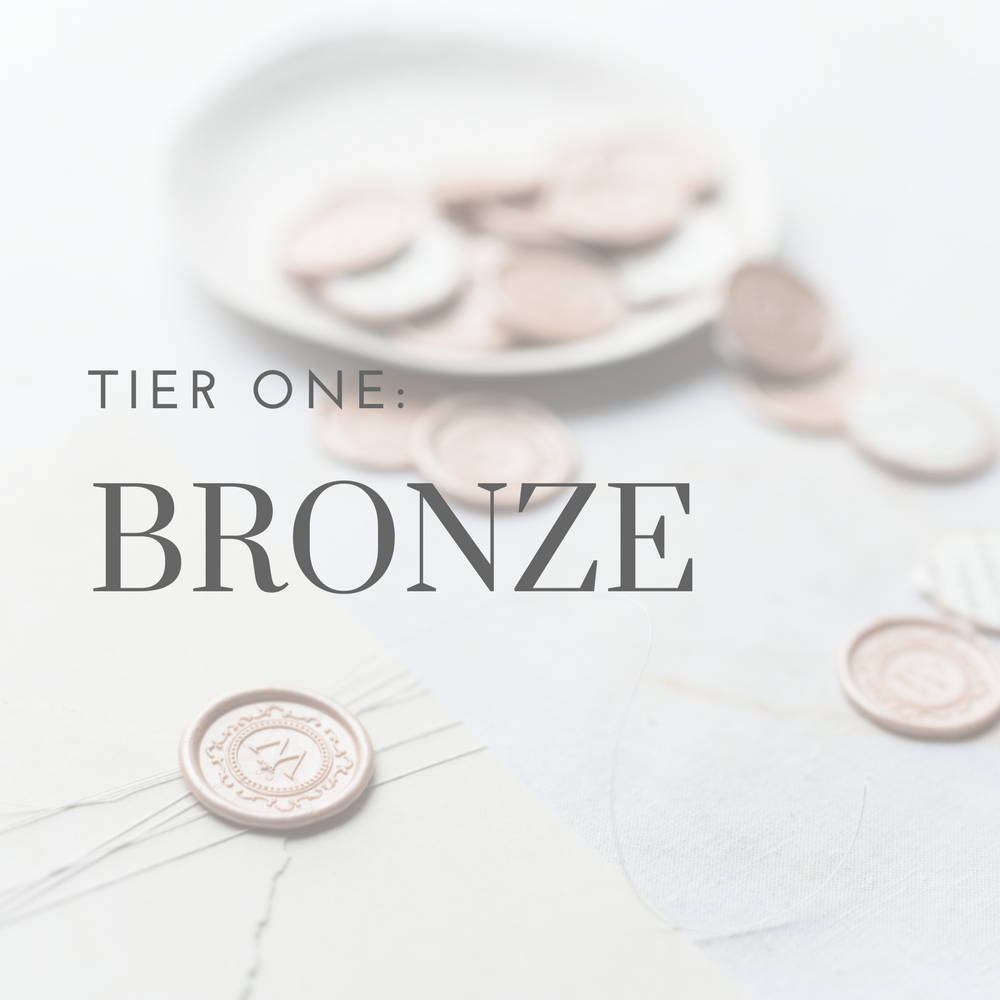 As a new member of our Wholesale Program, you will be invited in as a member of our First Tier. Bronze Members Receive:
Exclusive Pricing on Professional Grade and Resealable Wax Seals.
Access to our Wholesale Portal and Account Management.
Priority Placement in the Production Queue.
Educational Resources and Service.
To Qualify:
Be following us on Social Media (@waxseals)
Provide your EIN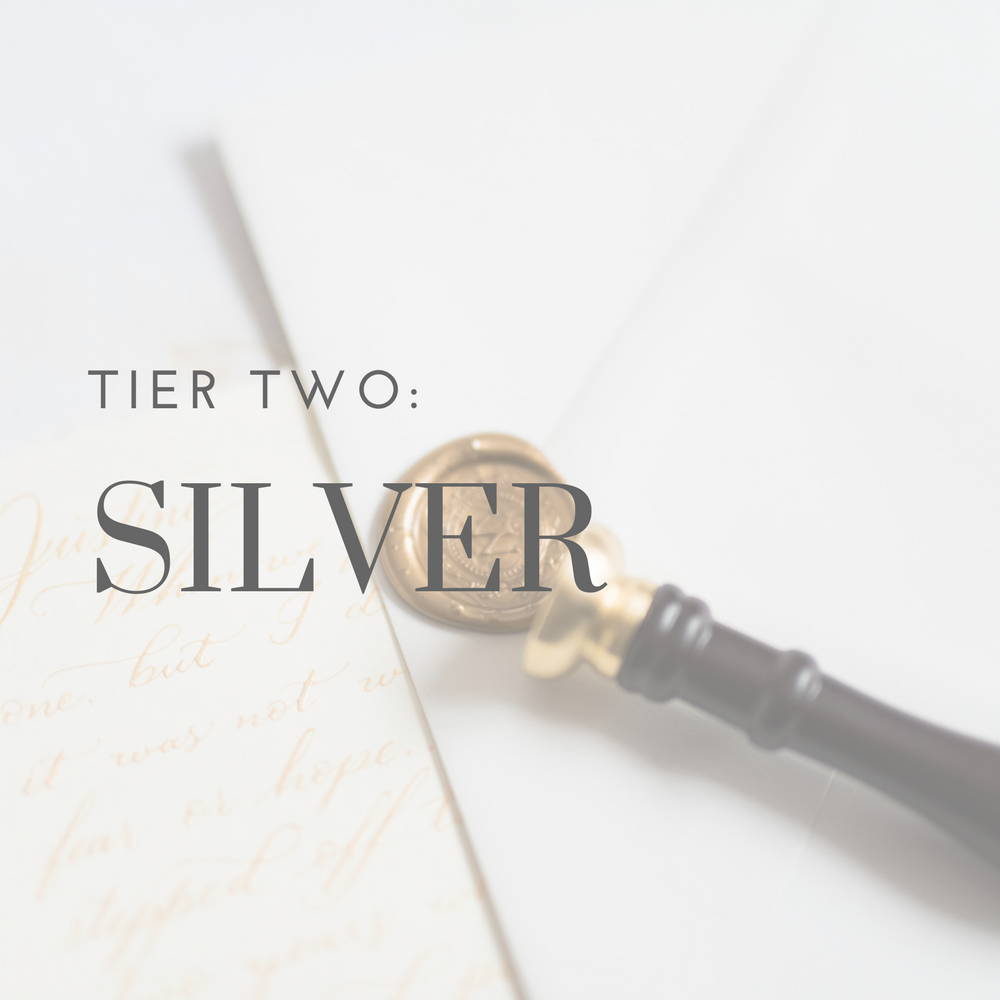 Once you've met the following requirements, you will be automatically upgraded to our Silver Tier. As a Silver Member you will receive:
Additional Pricing Discounts on all Professional Grade and Resealable Wax Seals.
Discounted pricing on Custom Wax Seal Stamps.
Reduced pricing on all Glue-Gun Sealing Wax Sticks.
All continued benefits of the Bronze Tier.
To Qualify:
Place 1 order! (We recommend using our Branded Display Kit to increase your chance of success!)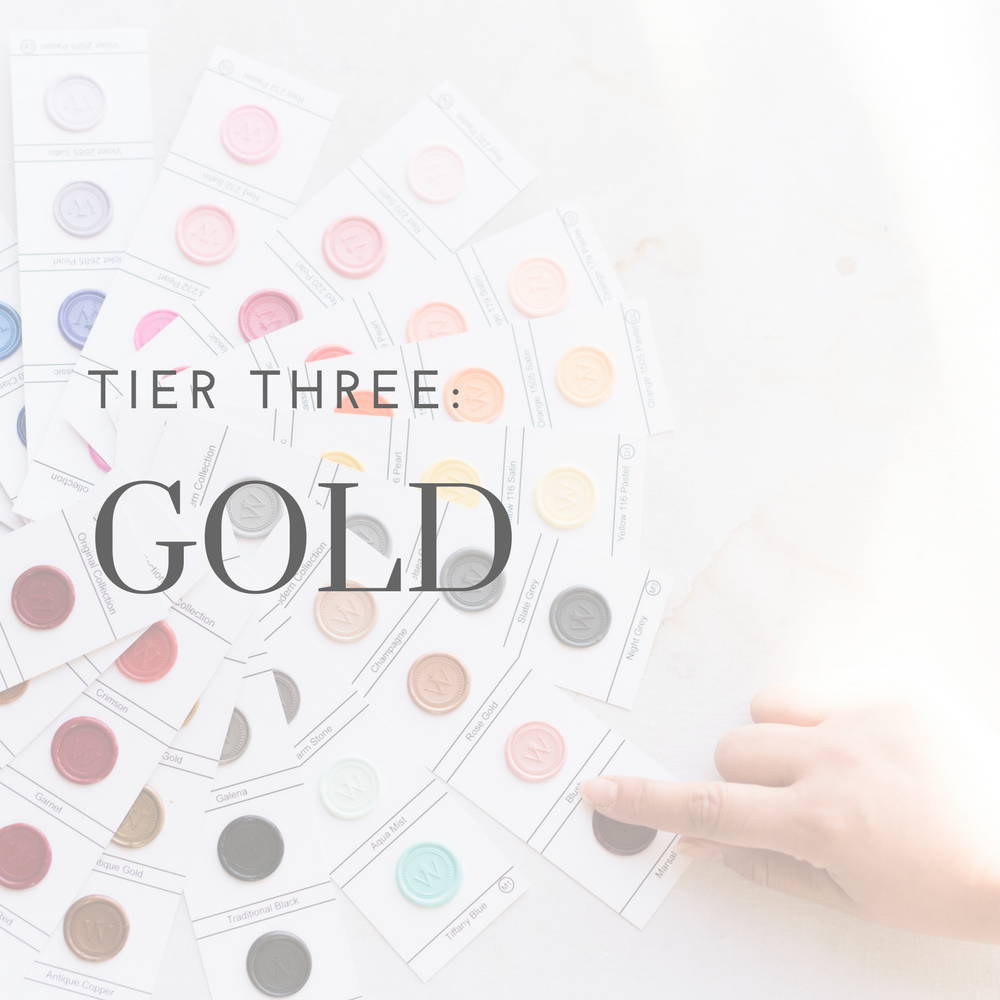 Upon completing your 10th custom wax seal order (with tags of each), you will be upgraded to our third and final tier. Gold Members Receive:
Additional savings on all Professional Grade and Resealable wax seals, stampers, and sealing wax sticks.
One Custom Branding Color Development per Year.
Access to collaboration opportunities and other special projects.

To Qualify:
Place a minimum of 10 custom wax seal orders.
Take styled photos of those 10 orders and post them and tag us on Instagram (@waxseals)!
If you haven't already received it, you will be receiving an email invitation from our team to set up your Wholesale Account Profile on our Online Wholesale Portal very shortly.
Don't worry – our team has already done most of the set up, but there are a few last details to confirm before your account is order ready!
Step 1: Activating Your Online Account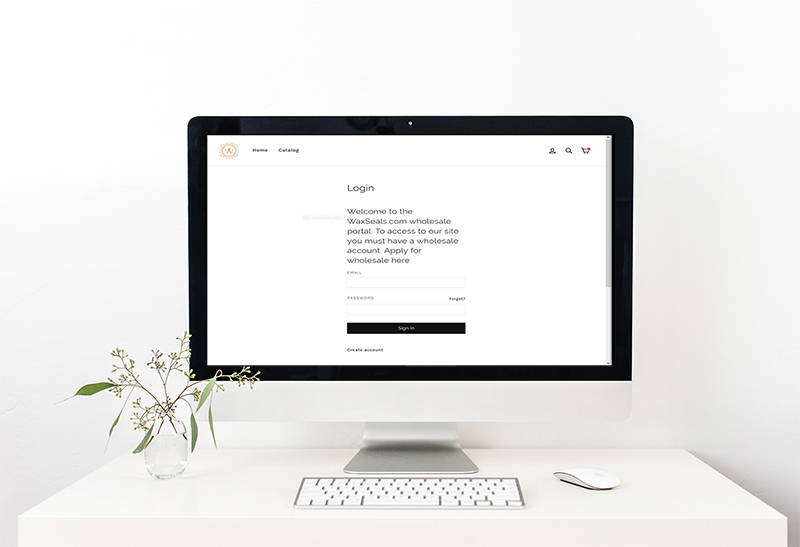 Once you've received your activation link via email, you'll be ready to finish setting up your account!
Final Steps:
Click on the activation link in your email
Add us to your contact list so you receive all order confirmations, eletronic proofs, etc.
Create a password that is complex, yet easy for you to remember! You will use this login (email + password) to sign in to your Wholesale Account.
Head to the My Account section (little profile icon in the top right corner of the menu bar) and confirm that all of your details are correct (including your address, phone number and email address).
Voila! Your account set up is complete!
Step 2: Exploring The Wholesale Shop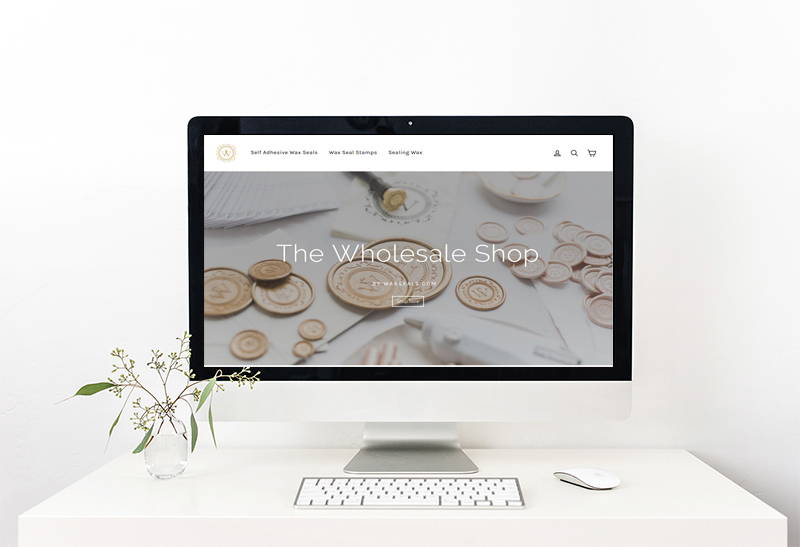 Welcome to our Wholesale Shop!
Newly designed and organized for an easier shopping experience, our online Wholesale Shop provides you access to all of the products and service options available as a WaxSeals.com Wholesale Member!
We invite you to take a look around and familiarize yourself with where our products are located – and please send us any questions that come up!
Physical Product, Samples & Resources
Now that your online account is set up, you're technically ready to place your first order.
But….we haven't even touched on the samples and physical product you'll need now that you're offering wax seals to your clients!
Whether you work one-on-one with your clients in-person or have mastered the art of the FaceTime/Skype consultation – physical product is one of the most important elements for successfully offering wax seals to your clients.
Now… we're still not sure if it's simply because it's more fun to buy something if you can touch it and feel it in person, or if most people just don't know about modern wax seals, but either way – we've seen a huge success rate increase in our clients who have physical product to show to their clients.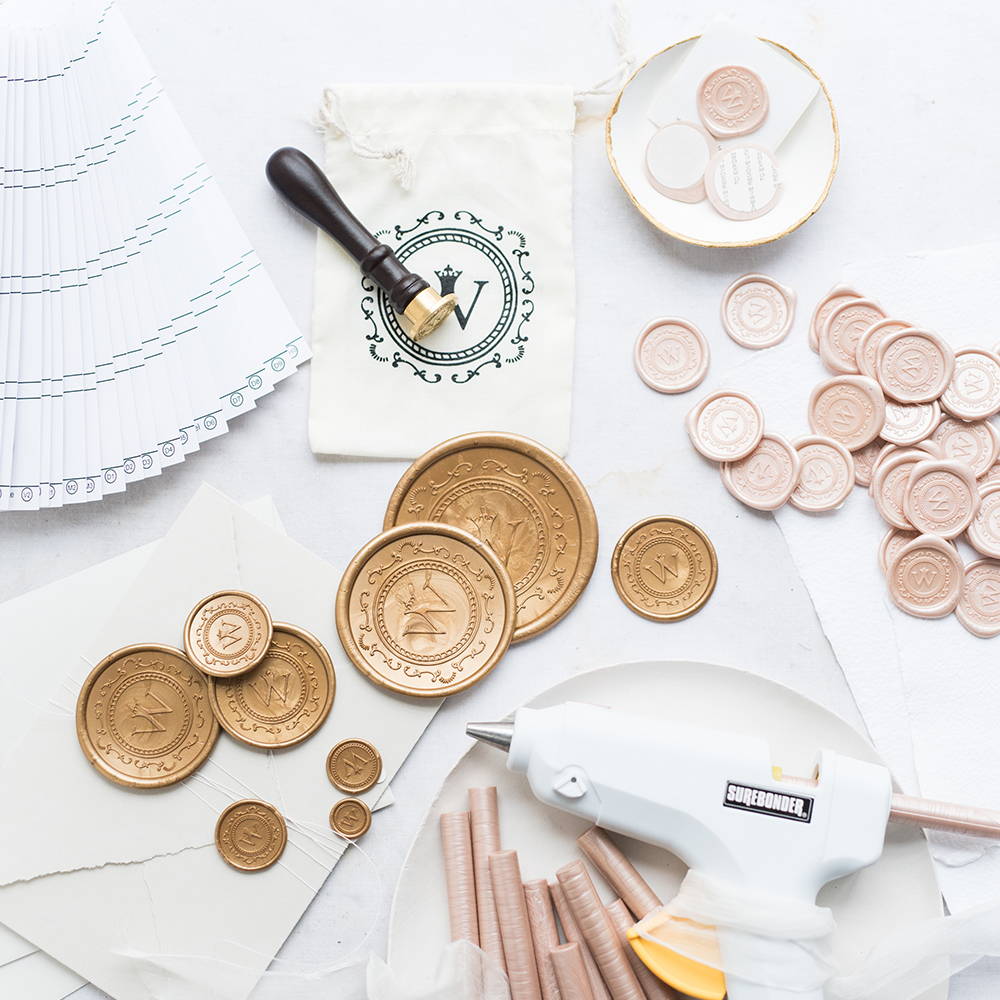 Branded Display Kit
Includes all of our most popular products used by our Wholesalers to offer wax seals to their clients – all branded with your company logo!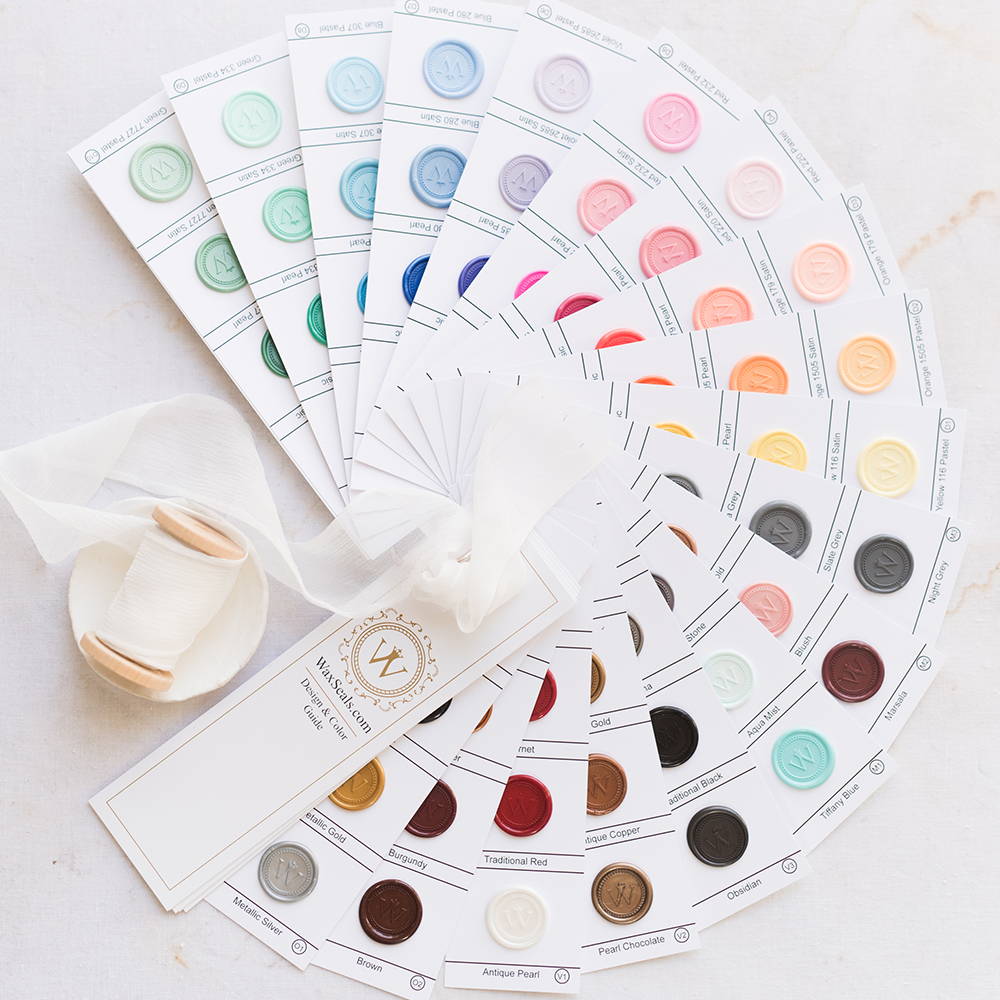 Design & Color Guide
Includes physical samples of all 60 sealing wax colors, loose samples for testing, and our signature adhesive options.
So you've finished setting up your account, you've received your physical product, and now you're ready to place your first order!
Here are the steps:
Log in to your Online Portal using your email and password from Step 1 (above).
Select your product + design options.
Checkout using your choice of payment and shipping speed.
If your order is custom, we will send you an electronic proof within 1-2 business days for you to approve – and will move on to production (1-3 business days) once your electronic proof approval is received.
Ordering something like sealing wax or samples? Your order will ship within 1-3 business days!
Well friend, you're all set!
Now that your account is up and running, you've got your wax seal toolkit in hand, and you've bookmarked our resource pages – you've got everything you need to dive into the world of wax seals. Next week, we'll be sending you some extra special wax seal email goodies for our first module of our Wholesale Education Series!
We will be talking all about the first step to any brilliant wax seal – the artwork!
Full of tips and tricks, make sure not to miss us in your inbox next week!
Until then, happy wax sealing!
xoxo,
      The Wholesale Team