How to Elevate Your Wax Seals with Shape, Size & Color
---
Creating Custom Wax Seals
When it comes to breaking the boundaries of what it means to create custom wax seals, the best way we can show that, is by showing some of the incredible creations that have already been created by members of our Wholesale and Community!
Whether it's through playing and experimenting with custom shapes, specialty sizes, or even custom colors – the possibilities for your wax seals are truly endless. Over the last few years, we've seen the impact of both small and large brands alike who have experimented with customization and have seen the incredible growth they've experienced as a result. Because of this, we wanted to provide a more in-depth look at our custom design options and some of our tips and tricks for elevating your wax seals to the next level!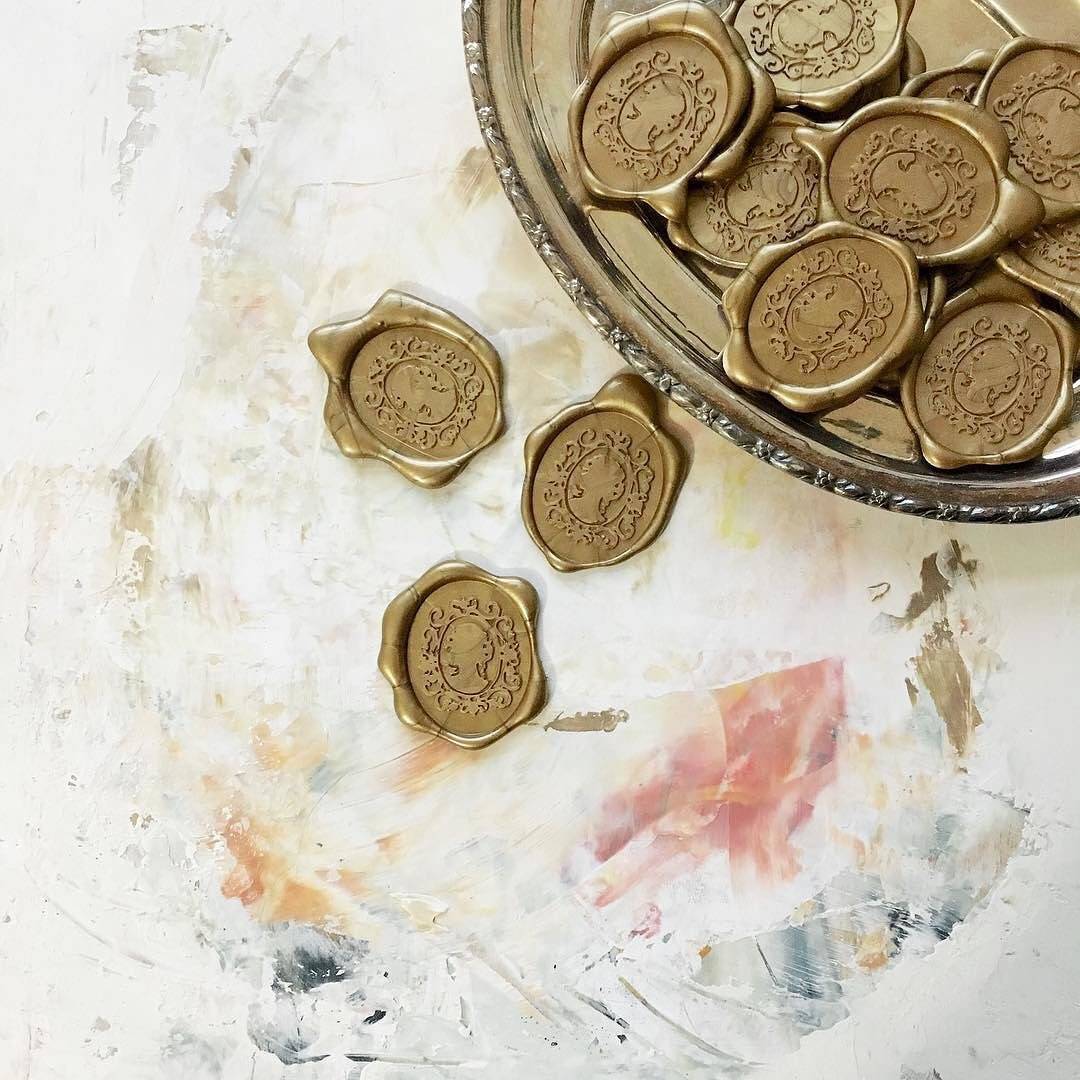 Design by Silver Fox Calligraphy
Design by PaperOcelot Studios
Design by Twinkle & Toast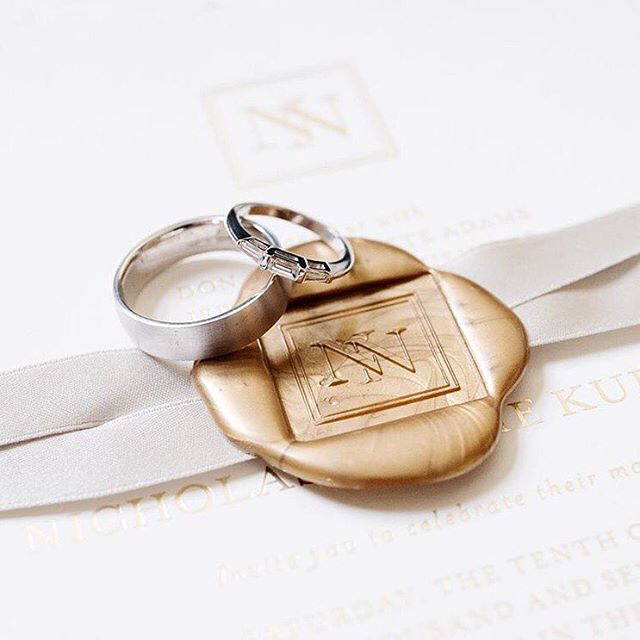 Design by Paper By The Bay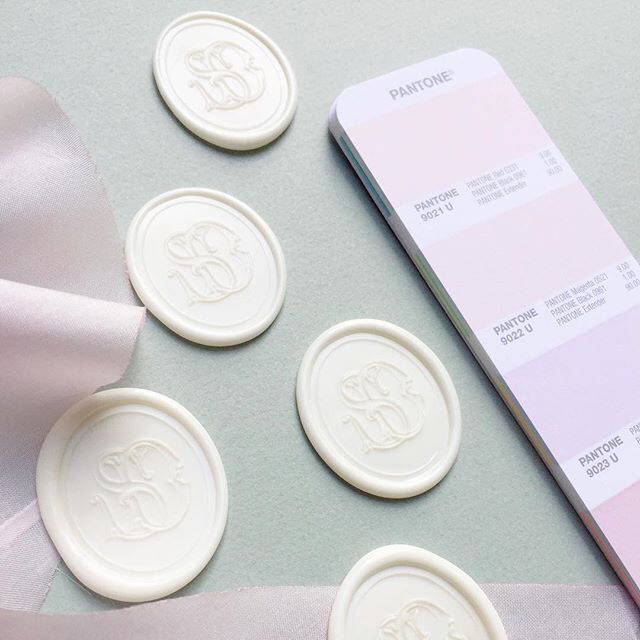 Design by Jasmin Michelle Designs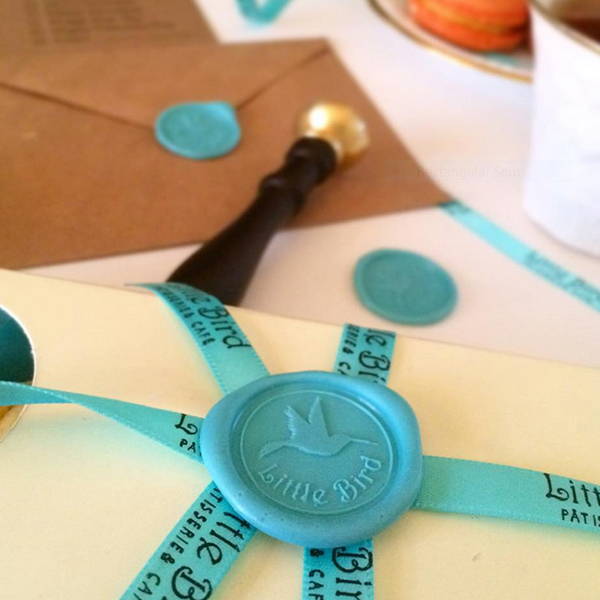 Design by PaperOcelot Studios
Top Tips for Creating Custom
One of the best things about creating wax seals, is the ability to completely customize the shape, size, style, and look of each one!
As there are several different areas to consider when working with additional customization, we're going to focus on three different elements:
Artwork: Designing for custom shape and size
Design Considerations
Adhesive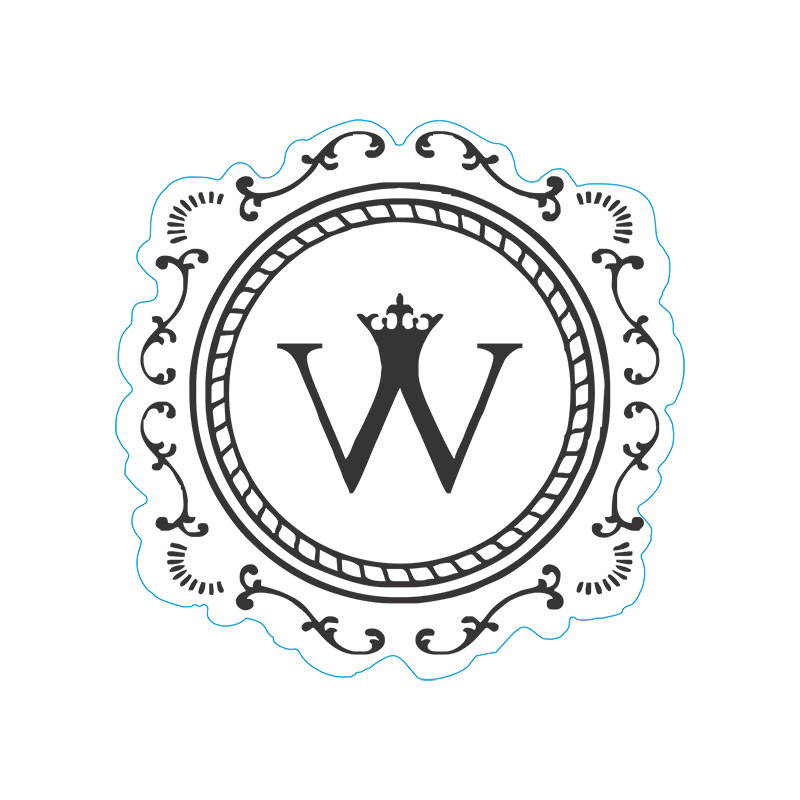 We offer square, rectangle, oval, and custom shapes for both our wax seal stamps and self adhesive wax seals. Having seen an emerging trend for modernizing wax seals with the use of specialty shapes, we're so excited to see more and more of our Wholesalers exploring with custom shapes! When it comes to designing custom shape wax seals, there are three important things to consider:
Artwork:

Please include a die line with your desired shape and specifications when submitting your vector file as shown in the example above.
Please do not send artwork or custom shapes that have sharp corners.
Once we receive your die line, we will work with our Engraving Team to determine a plan, then send you photos of some similar seals we've done in the past.

Edge Types:

When selecting your edge type, it's important to keep the overall shape of the die in mind. If you're working with an extremely intricate shape or dramatic edges, we would recommend choosing our Modern Edge Style, as it will make the shape of your wax seal more impactful.

Adhesive:

When choosing a custom shape for our self adhesive wax seals, we recommend talking to our Design Consultants about your adhesive type – as there may be restrictions on the types of adhesives that will work for your shape.
---
We have stock sizes ranging from 1/2″ to 3″ in 1/4″ increments, as well as custom sizes available as well.
Working with specialty sizes can be the perfect way to balance out some of your more unique stationery pieces – such as escort cards, mirrors, and centerpieces. When working with our specialty sizes, we recommend the following:
Artwork:

We recommend working with more simple artwork for sizes less than 3/4″ and recommend at least 60-75% coverage for any seals over 1.75″.

Edge Type:

When working with our larger sizes, it is important to keep in mind that the sizes listed are the size of the die used – and that the edge type you choose will increase the overall size by sometimes upwards of 0.35″ (for our Artisan Edge).

Adhesive Type:

Some sizes will require specialty adhesives, which may alter the production timeline for your project and/or cost – so we recommend working with our Design Consultants to work out the finer details of your project before providing your clients with final pricing.
Now that we've talked about shape and size, the last thing we wanted to do was quickly review Custom Color!
For those of you who joined us for Week 2 – this will be a quick recap! For those of you who missed it, we'd highly recommend popping over here to read the full module on color!
Custom Color Development
As we discussed during Week 2, our in-house Color Lab is here to develop custom sealing wax colors based on your choice of coated Pantone number or physical swatch.
The Details:
Custom Color Fee for Self Adhesive Wax Seals is $99.00 USD per color with a minimum purchase of 50 seals.
Custom Color Sealing Wax Sticks are sold individually with a minimum purchase of 25 sticks.
The Process:
Pick your perfect color and the product you want created (self adhesive seals or sealing wax)
Send us a either:

A physical swatch or sample to match to (recommended) or,
A coated Pantone number.

Our Color Lab will develop your Color Match within 3-5 business days.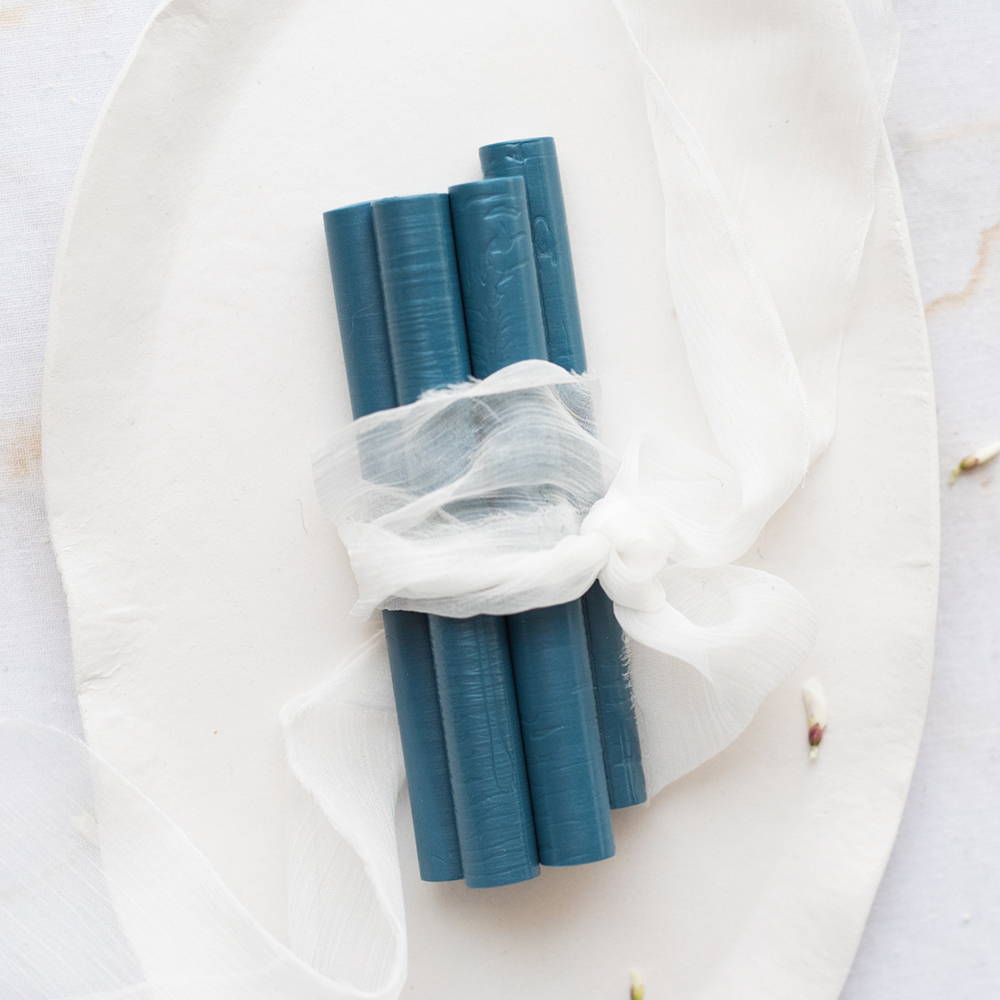 ---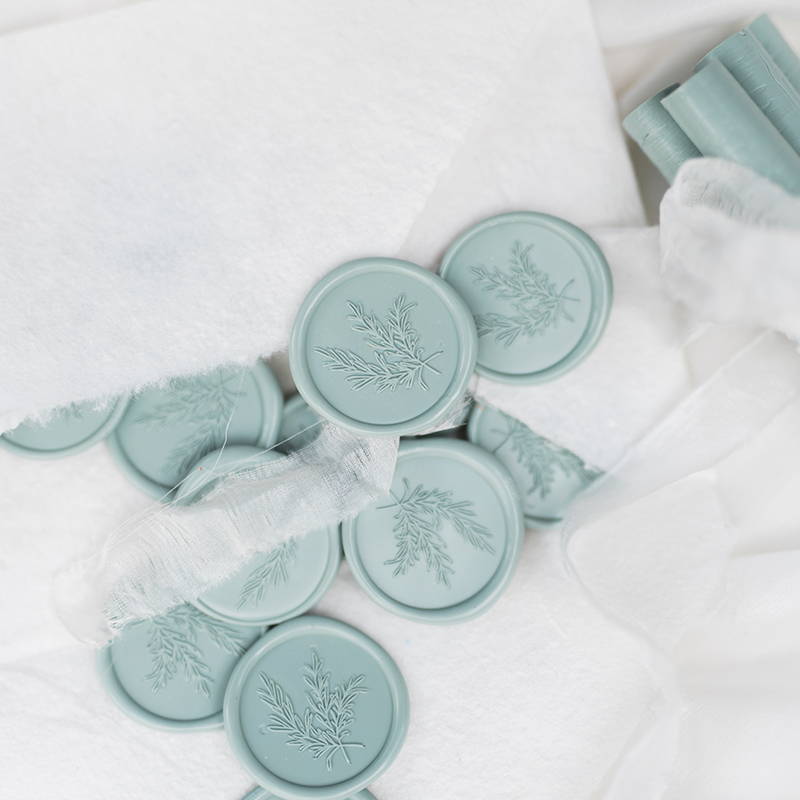 NEW: Custom Branding Color
Loving the color of the seals in the above photo?
Us too!
This my friends, is "Silver Sage" – a Custom Branding Color that we developed for PaperOcelot Studios.
We wanted to create a new way of pushing the boundaries of what it means to create with color, which is how we came up with the idea of a Custom Branding Color.
Perfect for use as a "signature color" to offer to your clients or a way of developing that special color for your packaging that speaks to your brand, our Custom Branding Color is included for members of our Gold Tier of our Wholesale Program.
Every year is a fabulous year for color and wax seals – so whether you're a new member of the program and would like to chat about ways of getting to the Gold Tier, or are close to it already and just want to talk about color, just let us know!
Well friend….. that's a wrap!
Congratulations on officially completing the final week of our Wholesale Education Series!
The last few weeks have been so much fun and we want to thank you for spending time with us each week to dive a bit deeper into the world of wax seals!
Now that our Wholesale Series is complete, it's time for the fun to begin! As you start (or continue) working with your clients to create wax seals, please send us any topics or wax seal things that would be helpful for us to add as another module.
We'd love to hear your thoughts on our Education Series, so if you wouldn't mind popping down to the survey link below, we would really appreciate it!
Talk soon,
xoxo,
      The Wholesale Team