Everything You Need To Know About Being A Wholesaler
Welcome Friend!
We're so glad you've joined us as a member of our Wholesale Program!
Designed to bring wax seals successfully to your business, think of us as an extension of your Creative Team... your very own Wax Seal Studio, if you will.
To get started, we wanted to share a little bit more about the three tiers of our Program: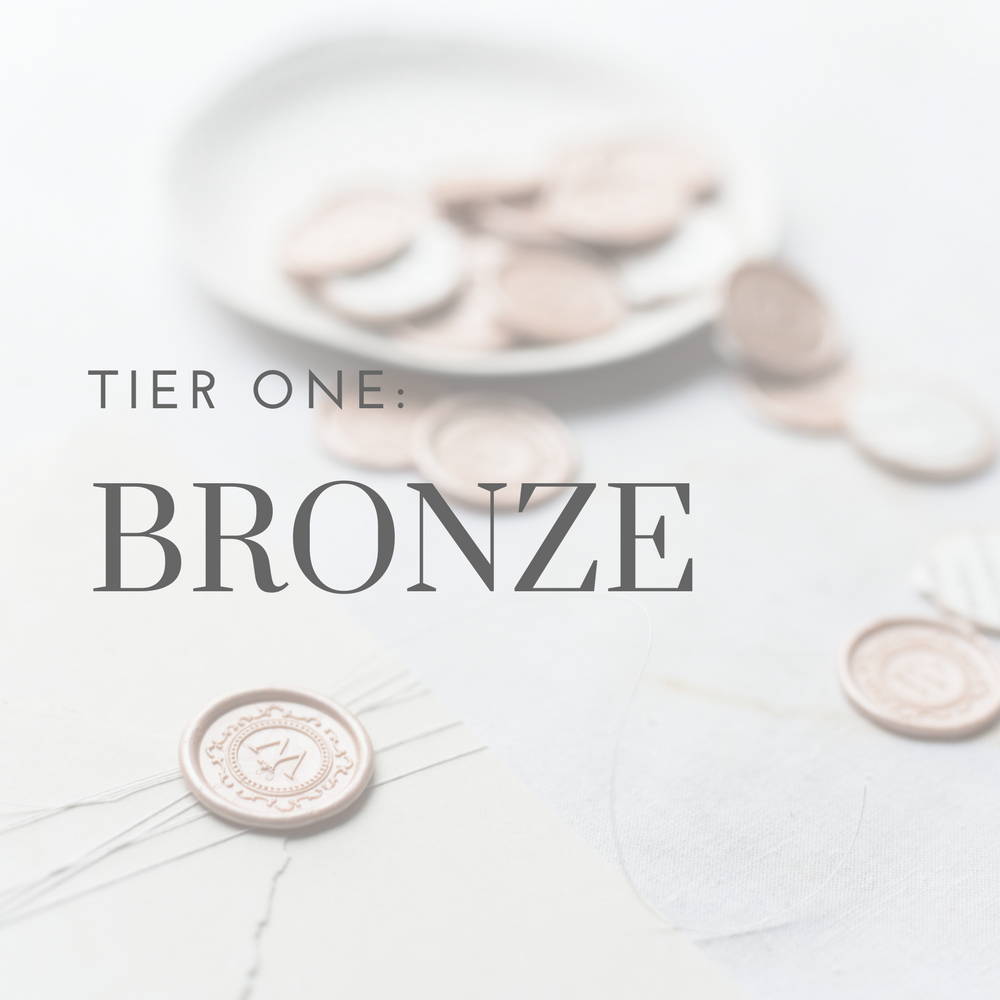 As a new member of our Wholesale Program, you will be invited in to the first tier of the program.
Our Bronze Tier Includes:
Exclusive Pricing on Professional Grade and Resealable Wax Seals
Access to your very own Wholesale Portal and Account Management.
Priority Placement in the production queue and expedited service.
Educational Resources and Services.
---
To Qualify:
Be following us on social media (@waxseals)
Have a currently operating website.
Provide us with your EIN.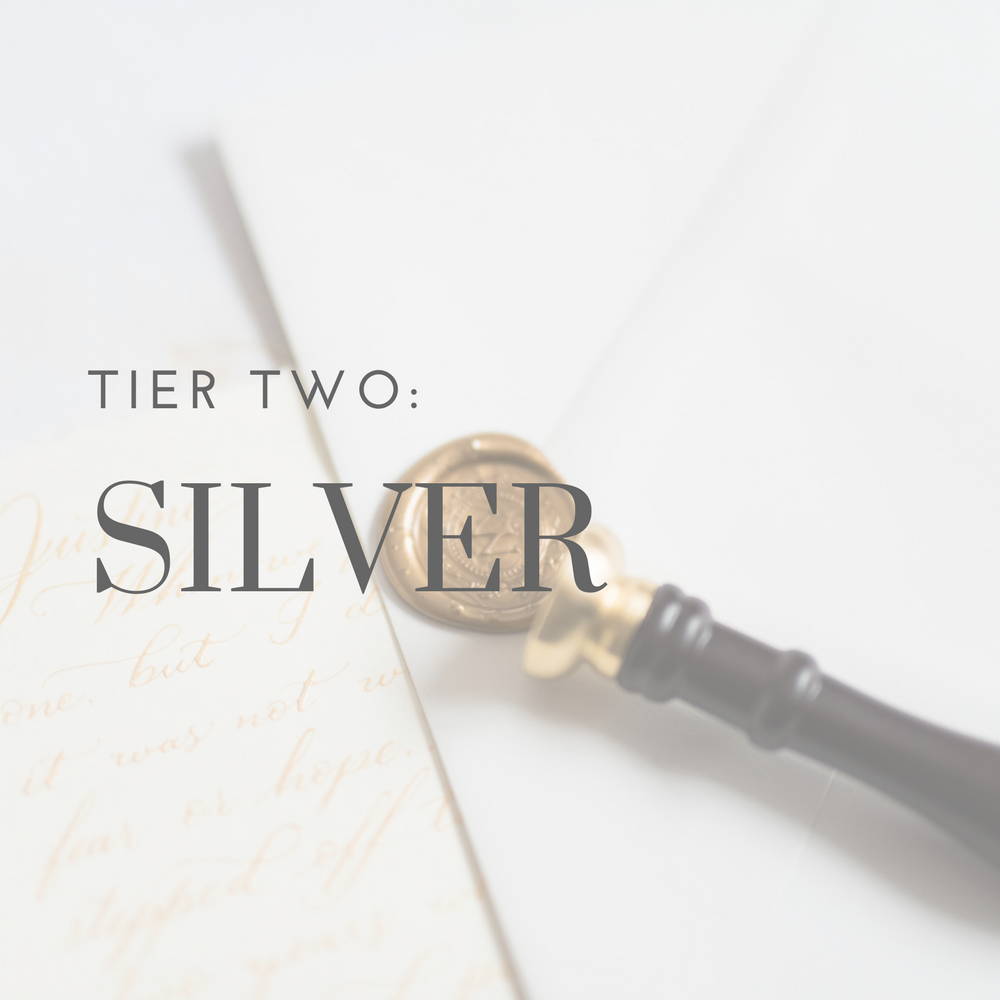 Once you've placed 5 custom orders, you will be automatically upgraded to our Silver Tier.
Silver Tier Members Recieve:
Additional Pricing Discounts on all Professional and Resesalable Self Adhesive Wax Seals
Discounted Pricing on Custom Wax Seal Stamps and Glue-Gun Sealing Wax.
All continued benefits of the Bronze Tier of the program.
---
To Qualify:
Place 5 orders for custom wax seals or self adhesive wax seals.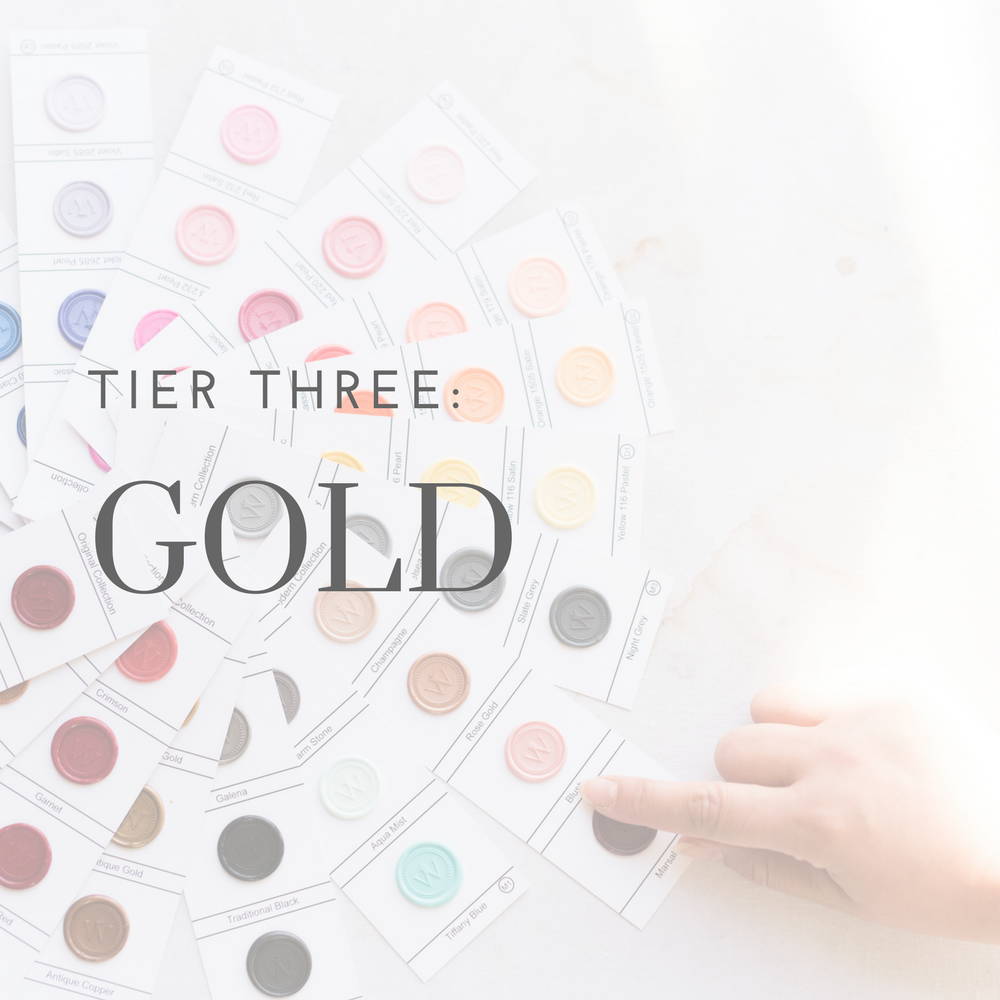 Upon completing your 10th custom wax seal order, you will be upgraded to our third and final tier.
Gold Tier Members Receive:
Additional savings on all Professional Grade and Resealable Wax Seals, Stampers and Sealing Wax
One Custom Branding Color Development per year.
Collaboration opportunities and special projects.
---
To Qualify:
Place a minimum of 10 custom wax seal orders.
Take styled photos of those 10 orders and post them on Instagram. Tagging us @waxseals when you do so.
Tips and Tricks for Selling Wax Seals
Now that you're a member of our Wholesale Program, it's time to start offering seals to your clients!
Looking for resources on our products and how to get started?
You've come to the right place!
Step 1: Build Your Toolkit
Our members are 50% more likely to be successful in adding wax seals to their business if they have physical product to show them!
We've created a Branded Display Kit that includes all the pieces you will need to successful sell seals to your clients:
50 x 1" Round Self Adhesive Wax Seals with your brand's logo.
1 x 1" Keepsake Stamper with your logo.
1 Design & Color Guide (physical samples of all 72 Sealing Wax Colors)
Wax Seal Sizing Pack
5 Sticks of Sealing Wax
Quick Tip: Adding your branded wax seals to your stationery and packaging is a great way to show your clients different ways of using wax seals!
Step 2: Explore Our Resource Guides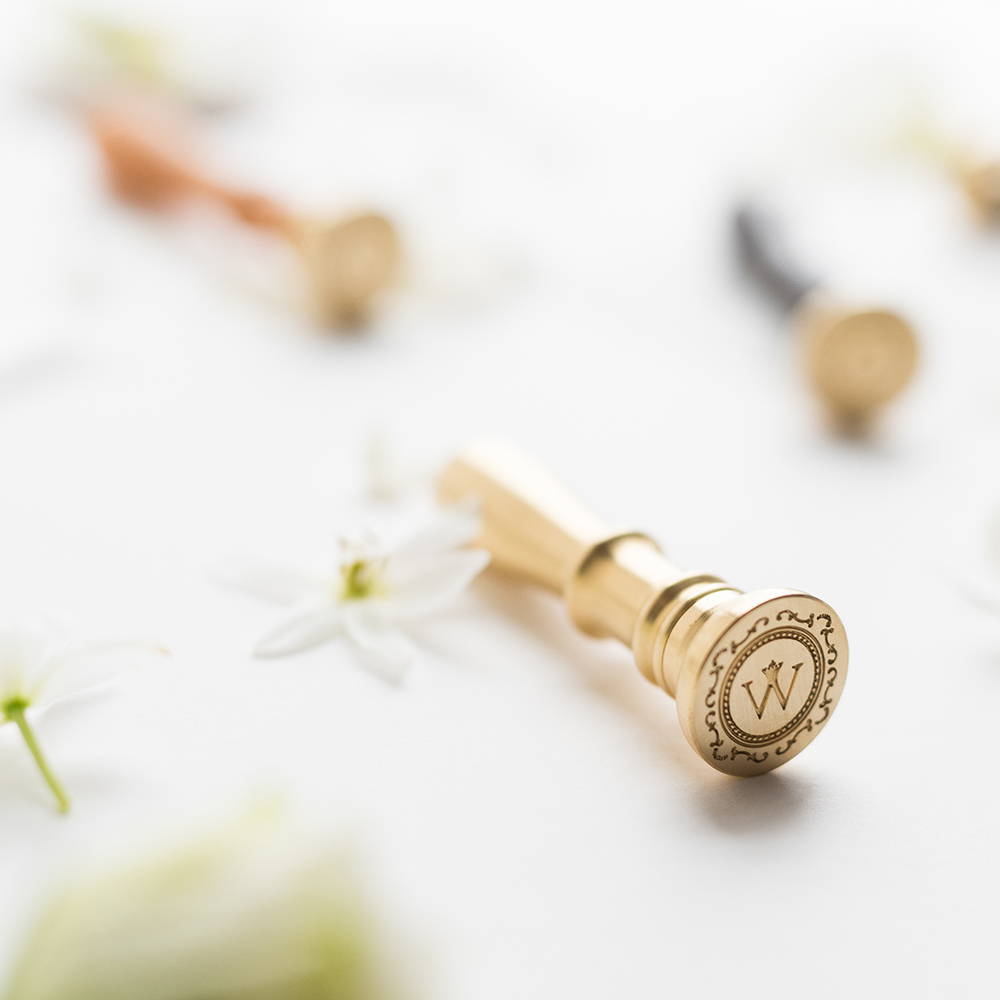 Learn everything you need to know about creating wax seal ready artwork! With tips and tricks straight from our Engraving Team - this guide covers: line-weight, layered engraving and how to choose the best size for your seal.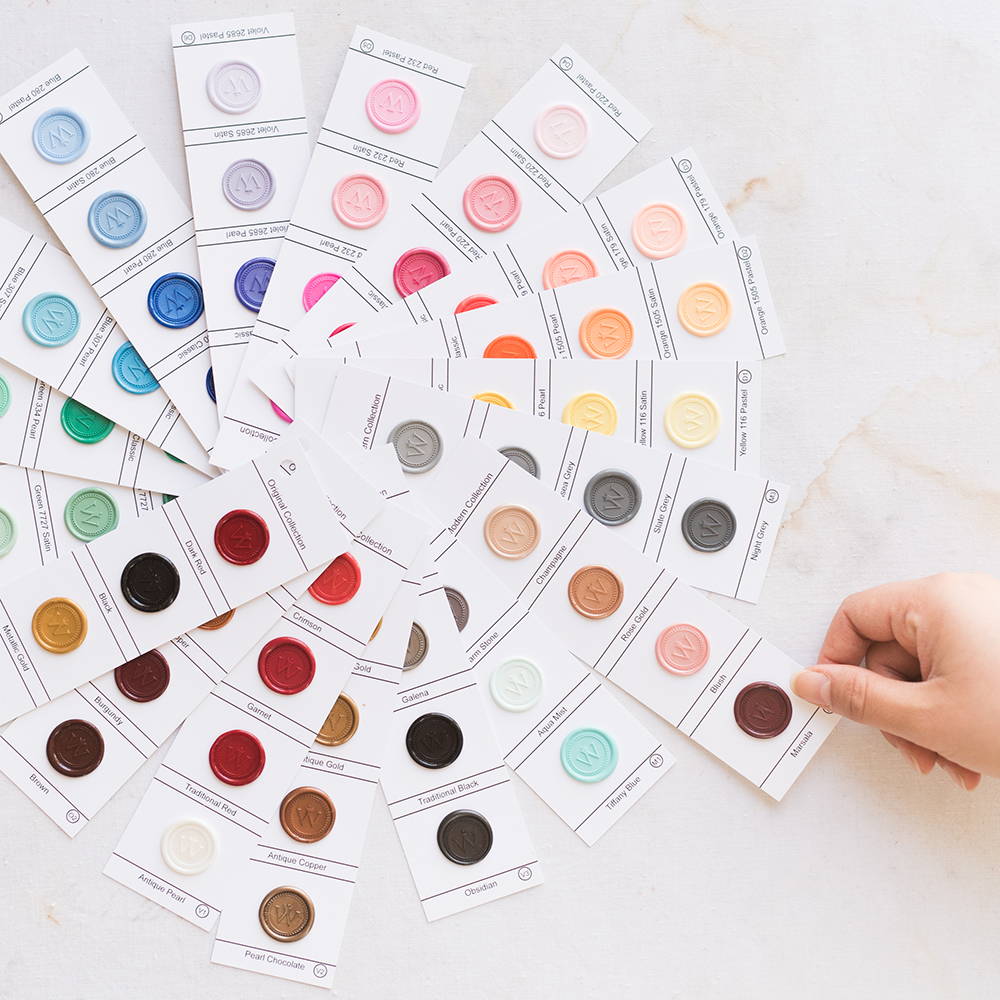 Find the perfect color for your wax seals using our comprehensive Sealing Wax Guide. With tips and tricks on how to pick the right blend of sealing wax for your project - this guide is a great go-to for all you color lovers!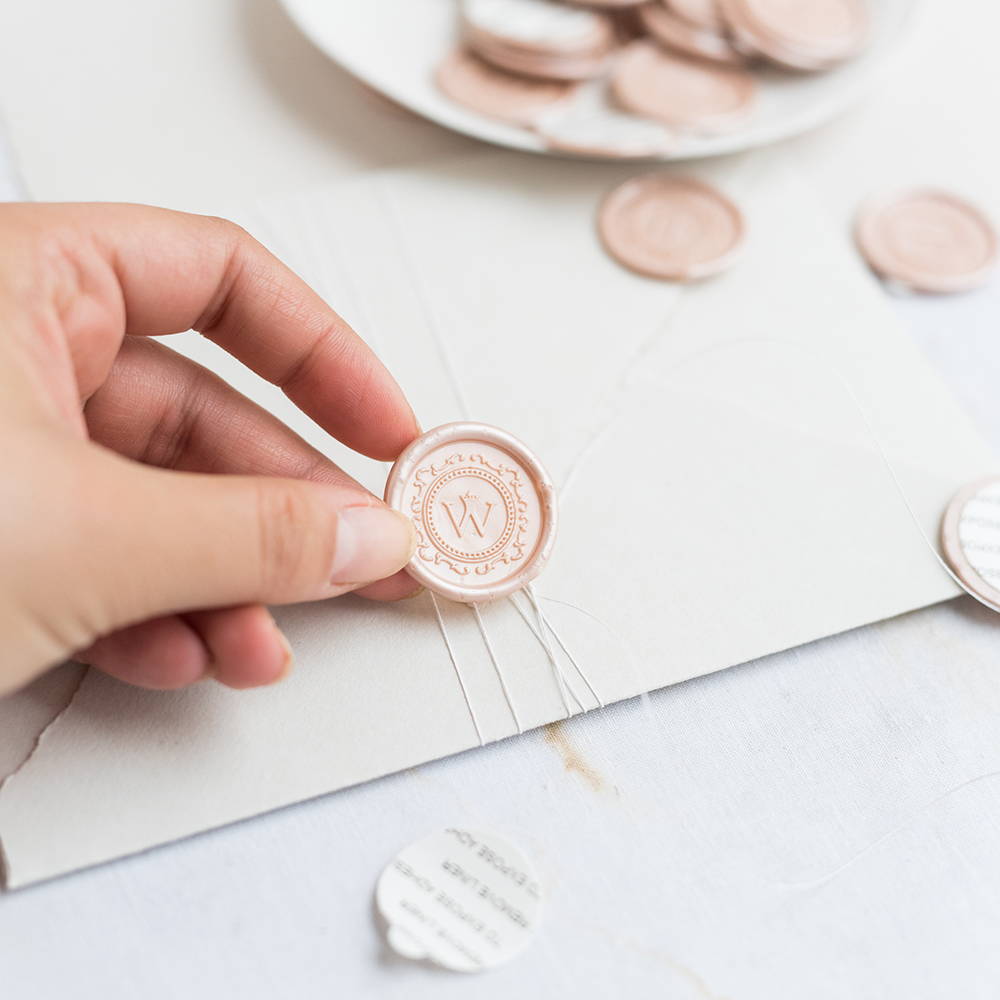 Meet your new best friend... our Self Adhesive wax Seals are the best way to add wax seals to your business - without any of the time or fuss of hand stamping. Plus - we're sharing our tips and tricks for mailing, so don't miss it!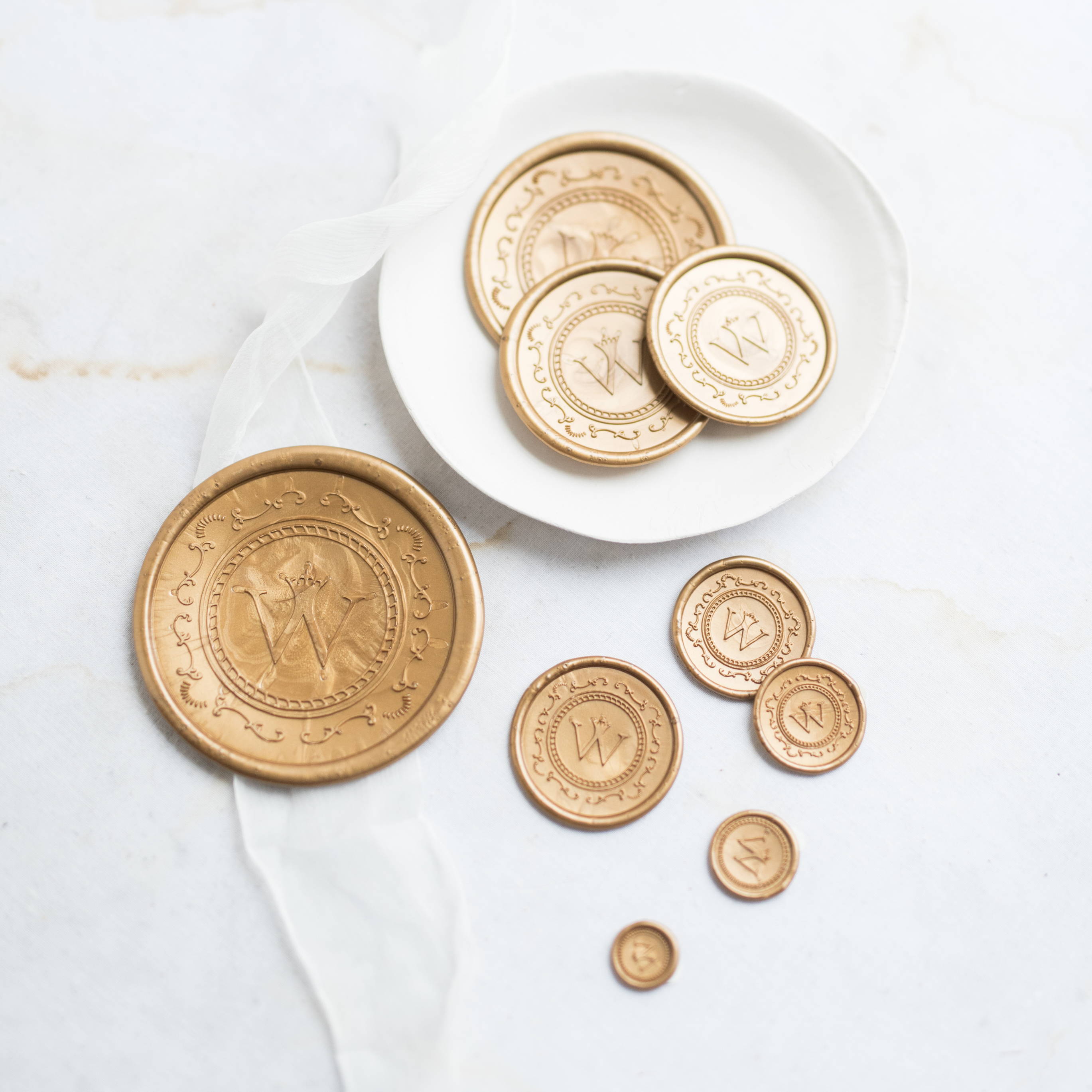 Want to take your wax seals to the next level? Read through our Customization Guide for a quick look at all of the creative ways you can upgrade your wax seals! Covered Topics: Custom Shapes, Sizes and Custom Colors!
We would love to see your seals in action,
tag us @waxseals for a chance to be featured!